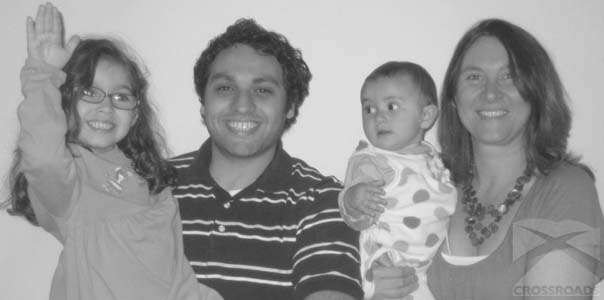 Deuteronomy 6 tells us to love God with all your heart, soul, and strength and to impress this command on your children.  This is easier said than done.  While we believe that God calls parents to be the primary spiritual leaders of their children, we also believe that God calls churches to strengthen families.
Crossroads is a great place to raise a family!
Throughout the year, Crossroads is committed to offering:
Training designed to encourage and equip parents to be the primary spiritual leaders of their children
Opportunities for families to worship, grow and serve together
Resources and tools to help families develop a joyful, shared spiritual life
For more information, contact Pastor Vinnie Cappetta, 508.877.7733 x103.
Annual Events for Families:
Easter Egg Hunt
For two years, we have had the joy of presenting a fun family day for families at Easter time -our Easter Egg Hunt, with great food, face-painting, three-legged races, with prizes galore for the kids. This year….even in the snow! Open to the public.
Operation Christmas Child
Each year we connect with children around the world through the ministry of Samaritan's Purse!  Events held at Crossroads Community Church; contact Kim McKaughan or watch our outdoor church sign!
Last year we filled 180 shoe boxes to send around the world!  Come join the Crossroads family next year as we send Christmas Hope throughout the world with Samaritan's Purse.
Operation Christmas Child- 2018

Shoebox Folding Sunday – Watch here for our schedule!
Packing Event Saturday – Watch here for our schedule!
Bins for donations are in the church lobby. To contribute shipping costs ($9 per shoebox), please write a check to Crossroads with "OCC Shipping" in the memo line and place in the offering plate on Sunday or mail to Crossroads, 1341 Edgell Road, Framingham, MA 01701. Add $6 for The Greatest Journey Discipleship Course—the follow-up to the shoe boxes!For further information on OCC, please contact Kim McKaughan, 508.877.7733×104.